Although today's purchases do not even begin to satisfy the impulse to put myself into major debt, I did manage to buy some items I have been dying to get my hands on.
Exhibit A: The BCBG Max Azria "Nathan" shoe.
I have yet to take them off since the time of purchase, as they are not only sexy but super comfy!
Exhibit B: OPI's "Bastille My Heart" from their France Collection.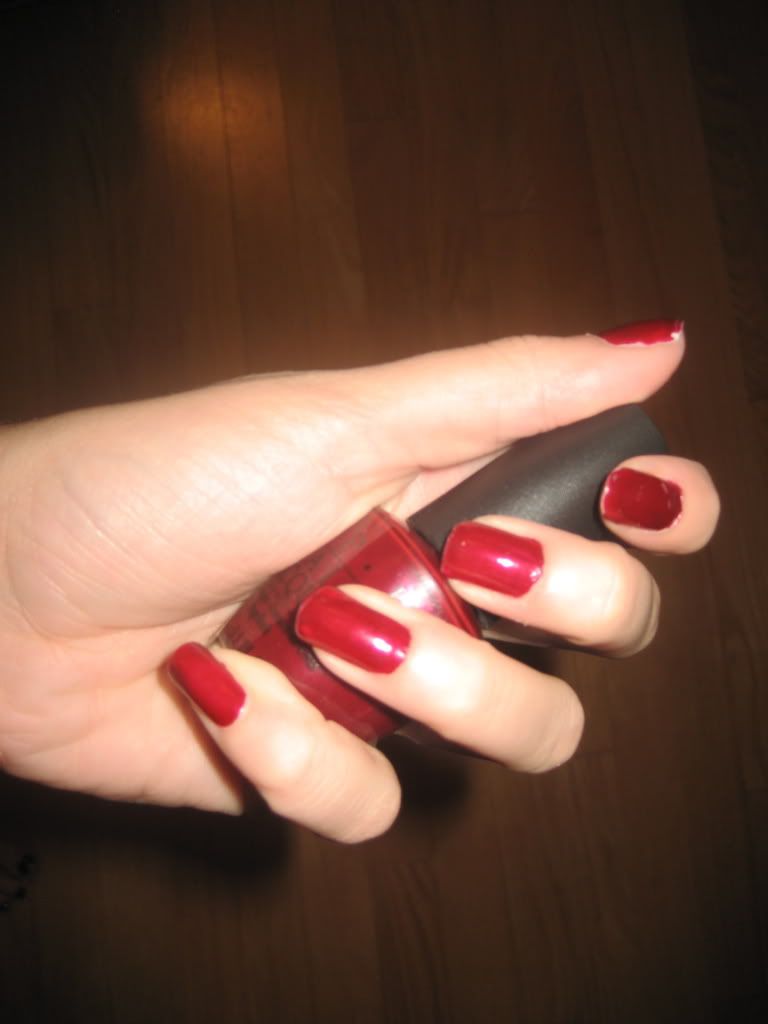 Since my nails were looking rather dull, I thought I would buy this loving shade of purpley-red to prep them up for fall. I am so impressed with OPI's France Collection that I plan to invest in a few more colors, "Yes... I can-can" and "Baguette Me Not" are the next on my list of must-have nail wear.
Merci mes amis...